Planning an event involves many moving parts that on the day of the event are expected to come together seamlessly, and work out perfectly, right? Well, at least that is what we all hope to achieve. To help you get started on your path to a flawless event, we have compiled an 12-point checklist that contains some of the top planning elements needed to pull off a successful event. So whether you are planning a graduation party, wedding, or just a gathering of close friends, our hope is that you enjoy the planning process and your event turns out to be a memorable occasion. Let's get started!
1. Event Binder – The Key to Staying Organized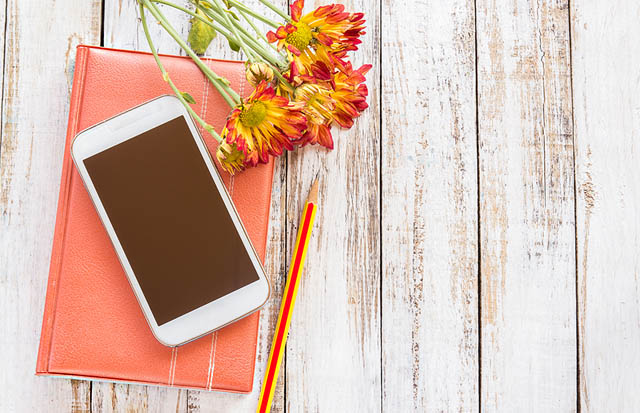 This first checklist item may seem small, but in reality, it's very important and the key to starting off on the right foot to planning your event. Using an event planning binder is essential to staying organized, which in-turn, will reduce mishaps and confusion, keeping you on top of your game. Some may say an electronic version would be more in-tune with the times, this is true, but a physical organizational binder has its advantages also, so we recommend having both. Having all your document hard copies, receipts, and notes at your finger-tips in a reliable binder can be a life-saver. It will allow you to avoid frantically trying to access an important planning document only to have the brakes put on by no Internet service or a drained battery. A few examples of essential binder sections would be Budget, Communications, Guest List/RSVPs, Menu Related, Entertainment, and so on. Now that you know the importance of an event planning binder, go shopping for a one that you will enjoy using and that reflects the type of event you are planning.
2. Creating Your Budget and Sticking to It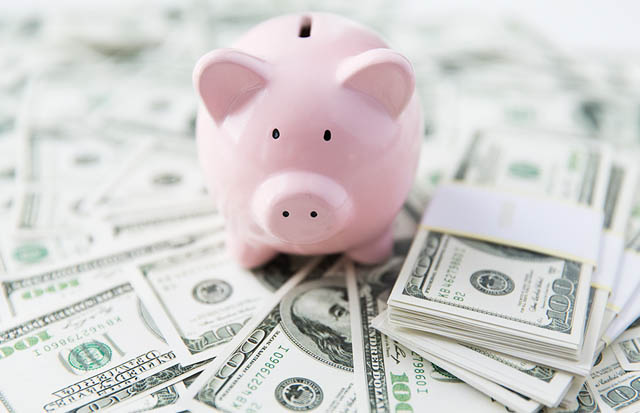 Figuring out your budget from the very beginning is crucial! Your budget sets the stage for how many guests you can invite, the type of venue you can rent, and what type of food you will be serving – a steak and lobster dinner or just fun appetizers. Once you determine your budget, you can break it down into individual parts dedicated to each element of your event. It's imperative that all categories of your budget are thought out carefully, if one expense is forgotten, it can have disastrous results when discovered later on down the line. You should always stick to your budget no matter how tempting certain add-ons or upgrades may look. If you see a must-have menu item and select it even though it will put you over your budget, you will most likely have to cut back on something else. Creating a budget and keeping track of the numbers can be done by simply entering your estimated expenses into a spreadsheet. If you want to take it to the next level, there are plenty of budgeting tools out there to help keep your budget organized and on track. There are free options as well as more advanced budgeting programs that can be purchased.
3. Determine Your Guest List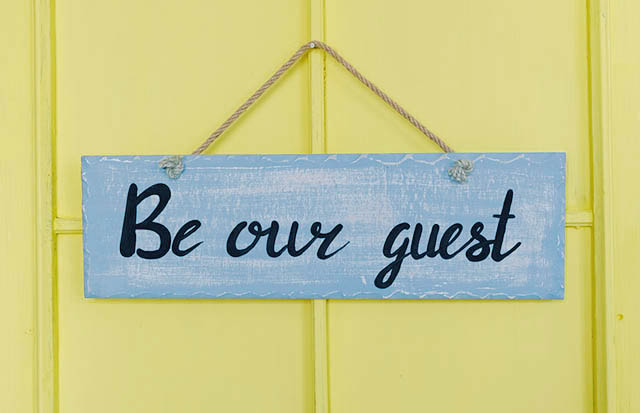 Now that you know your budget, you can start creating your guest list. When determining the number of guests, keep in mind that every guest will add to the cost when it comes to the number of meals, chair rentals, and so on. Decide ahead of time if children are welcome or adults-only, and if you are allowing a plus one for each guest. If your budget is on the smaller side, create your dream list, and from there you can make decisions on who will be taken off the list to get the guests down to a number that reflects your budget. Be sure not to delete any names since you may find some of the A-listers won't be able to make it. If you have a larger budget, it's just a matter of including who you deem worthy of making your list. So choose wisely and look forward to spending time with your guest on the day of the event!
4. Choose Your Date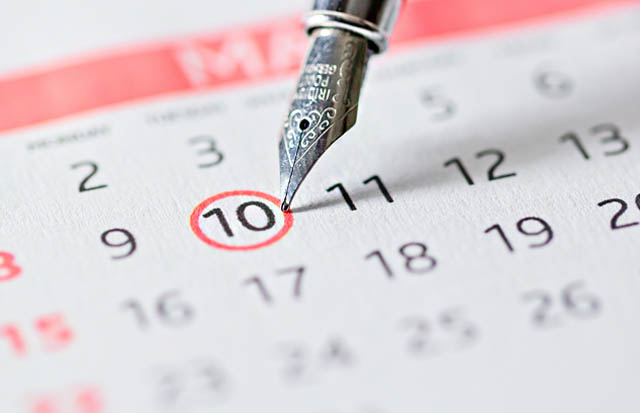 When it comes to choosing your event date, surprisingly, there are many factors to consider. Your final date can make or break your guest attendance, drain or keep your budget intact, and so on. We will discuss the top decision factors for landing the perfect date so you can mark your calendar with confidence. This checklist item is up there on the priority list because until you decide upon a date, you really can't commit to much in regards to your other event details. Firstly, when considering your date, you have to be positive you are giving yourself plenty of time to plan your event. A small casual affair and a large extravagant gala would have different planning timeframes, so think this through. Inquire with your close friends and immediate family to take into account any dates they might not be available. You will also want to factor in holidays and major events which may keep some guests from attending. Super Bowl weekend, for example, could possibly give you a low attendance score. One of the biggest factors for some would be choosing a date within a specific season. You may want to have an outdoor affair with beautiful warm weather, or maybe something on the cooler side. But most importantly, the season can affect rates. Prices can skyrocket during peak seasons and can be cut in half in some cases during the off-season. Do a bit of research online for the location your event will take place in to determine the peak and off seasons for that area. It may take a little work to calculate the date that is best for your event, but it's worth the time and effort.
5. Location – Where all the Fun Takes Place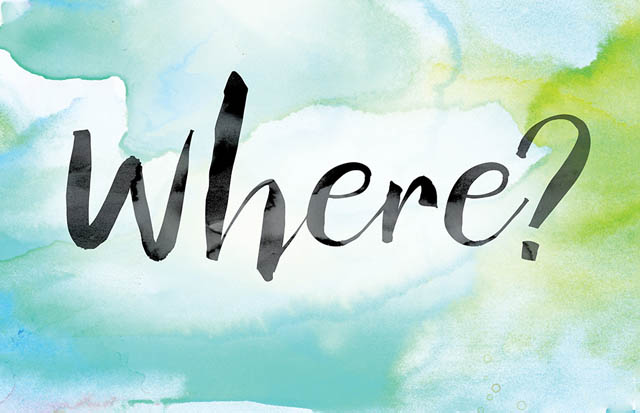 Now that you have most of the main elements figured out, you can start looking for a location or venue. Depending on the type of event you are planning, you can do something as simple as utilizing a friend or family member's backyard, or, rent that fabulous venue you have been eyeing for months. Either way, you will want to make your move fast to ensure you can reserve your well-researched date. A few things to consider when scoping out your location are the number of people it can hold, does it provide ample parking, is there a kitchen available if you would like to prepare your own food, does it have table and chairs available if you are not planning on renting them, will this location allow you to bring a caterer in if desired, and of course, the cost that will need to fit into your budget. Make a list of all the important factors to consider, do your research, and then settle on a location you feel you will be happy with so you know that you and your quests will be comfortable and have a great time.
6. Plan a Meal They Will Never Forget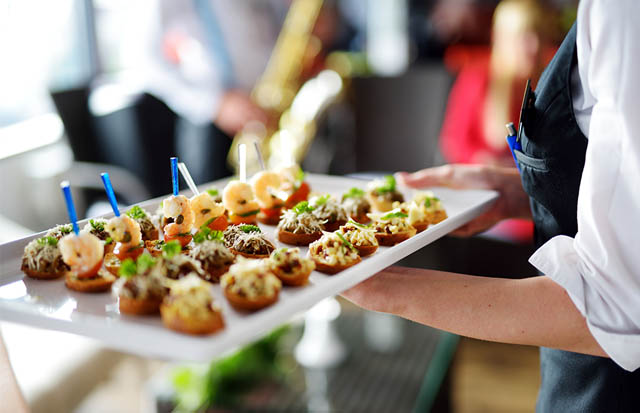 Let's face it, everyone loves a good meal, so now is your chance to impress your guests with your creativity. Even on a low budget, you can come up with a menu that will wow your guests. From simple appetizers or a gourmet buffet, to a catered 5-course meal, there are a vast amount of options to choose from when it comes to what you can serve. In regards to what you might offer your guests, there are a few important things to ponder. Think about the type of atmosphere you will be portraying and choose menu items that go along with it. If you have a Caribbean theme in place, you most likely will not Italian food. Although you can't make everyone happy, try to offer a well-rounded menu where there could possibly be something for everyone. For instance, if you are serving an all seafood dinner, there may be some guests who are strictly land lovers, so adding a nice chicken or streak option will work. In addition to this, allergies and dietary preferences should be accounted for. Some guests might be vegetarians, while others might be severely allergic to certain foods. Once you have an idea of what type of food you would like to offer, based on this and your budget, you will want to think about how your food will be served. A few options you will want to look into would be preparing your own food, a buffet style meal, catering from a local restaurant, hiring a professional caterer, or, if you are renting a venue, they may have meal options as well. There are plenty of choices to meet your budget and preferences, allowing you to create a meal that you and your guests will love.
7. Invitations – Getting Your Guests to Your Event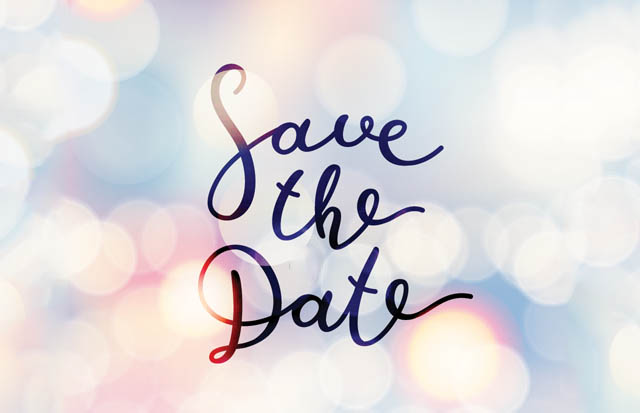 Invitations come in many shapes and sizes and selecting the perfect invitation is really a matter of preference. In some cases, for small parties, you might not even need invitations; a phone call will do the trick. If you want to utilize a more modern approach, send an e-vite. Sending out digital invitations is not only easy, but also inexpensive and sometimes free. If you are more on the traditional side and would like to mail out your invitations, here are a few things to think about. First, determine what type of invitation you may need and if anything should be included with it. For example, if you are planning a wedding, you may want to include the invitation itself, reception card, response or RSVP card, and a matching thank you card that will be sent later. If you are not planning a wedding, but still prefer something fancy, then you may want to visit an invitation boutique or party supply store that offers custom invitations. If your party or gathering is small and casual, a trip to your local greeting card shop to find a pack of awesome invites will work out just fine. No matter what type of invitation you prefer, you have full reign over the look and feel, so have a little fun and get creative with your invitations. With some time and thought, you can certainly come up with an invitation that reflects you and your event.
8. Tables & Chairs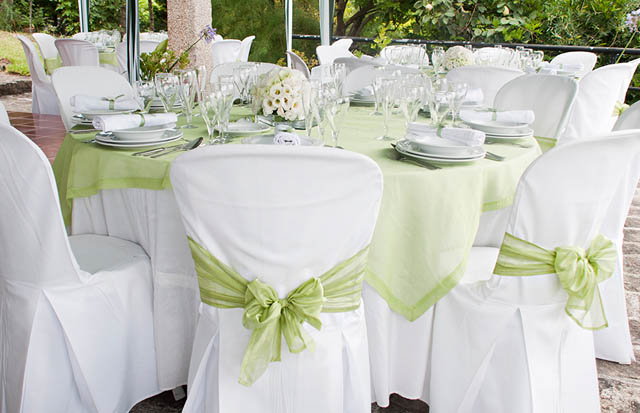 In most cases, a get together of any size will require a place for everyone to sit and enjoy their meal. You can obtain what you need in one of three ways: buy, rent, or borrow. The number of tables and their size will be determined by how many guests will be attending. The number of chairs will correspond with the guest list also, but always provide additional chairs over that number, just in case. You wouldn't feel that great knowing some of your guests had to eat standing with plates in their hands! When it comes to the tables, don't pay too much attention to how they actually look. You may have noticed from attending past events that most tables have floor length tablecloths; this means they did not worry about how the tables looked either. A long fancy tablecloth can make the worst table look outstanding. The same goes with your chairs. A good chair cover can mean the difference between a practical cafeteria chair to a chair that would only be fitting for an elegant affair. There are many party supply rental businesses out there, do some searching online for the best prices, and don't forget to read the reviews so you know you are hiring a reliable company.
9. Tableware Made to Impress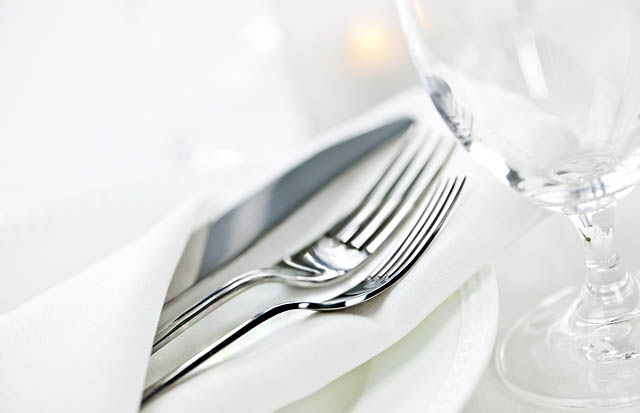 It goes without saying that most of your guest's time will be spent sitting at their table. It is here where they will enjoy their wonderful meal, as well as sip drinks and converse with friends and family members. Knowing this, you will want to spend a little extra time thinking about how to make your guest's table inviting and stylish, all while keeping within your budget. The tableware you present can say a lot about your taste and style. Selecting tableware that is not up to par to try and save a few dollars can leave your tables looking less than attractive. Additionally, if you are hosting an event where you are responsible for gathering and cleaning all your guest's dishes after your long fun day, you may want to think things through first. One solution that takes care of all these points we are addressing is to use high-end disposable tableware. This includes more than just forks, knives and spoons, it also means all the elements your guests would need to enjoy their meal; plates, cups, champagne flutes, and so on. This option is extremely affordable, eliminates the need to wash large quantities of dishes, and adds a high-end feel to your event.
10. Music – It Adds Life to the Party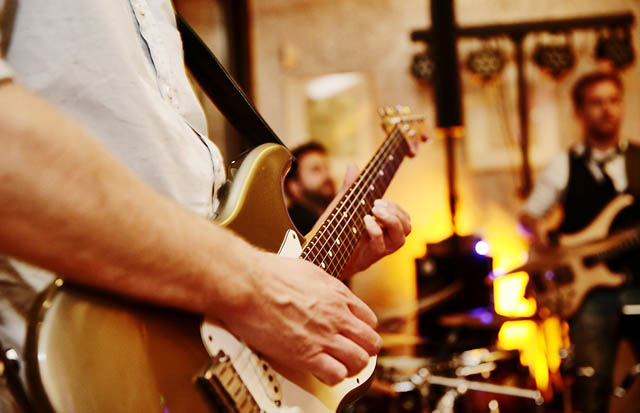 Music made it to the checklist for a good reason, because most parties, weddings, or gatherings have music playing at some point during the event. Good music can add life to an event and is well worth adding to your planning list. You will first want to think about a few things before deciding upon what music path to take, specifically, what type of entertainment will go over well with your guests, your budget, set-up space availability, and if you and your guests will want to dance the night away or not. Once you have those factors squared away, you can figure out if you should go with a DJ, live band, or good old radio type music. Music adds an element of fun and excitement to events, so if you take a little extra time figuring this one out, you have our approval.
11. Photographer – Capture the Memories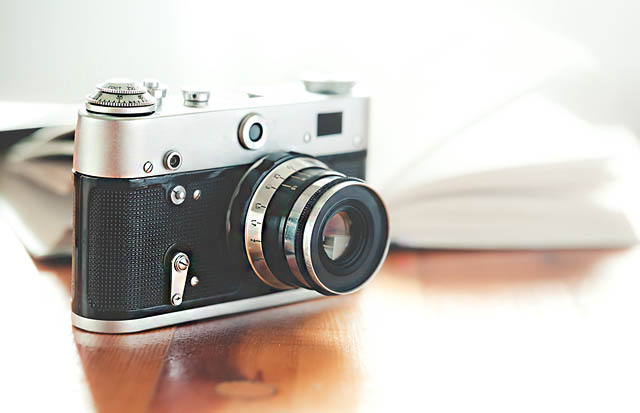 Since you spent months or even a year planning your special event, whether it's your wedding, a graduation party, or someone is turning the big 5-0, you will want to capture all the memories that will be made during your carefully planned out event. If you decide to pass on this checklist item to reduce your budget, you may regret it later. If cost is an issue and you won't be able to hire a professional photographer or videographer, you can simply place those trusted disposable cameras on the tables for your guests to take pictures for you. If you plan on having a pro come in to document your event, be sure to research all the possible candidates, you will want to be positive you hire someone with an eye for what looks good, after all, you only have one shot at this. Reviewing their online portfolio will give you a good idea if their style matches up with yours. Having photos taken will provide you with images you can share with friends and family, as well as leave you with something you can reflect back on for years to come.
12. Flowers – Dress-Up Your Event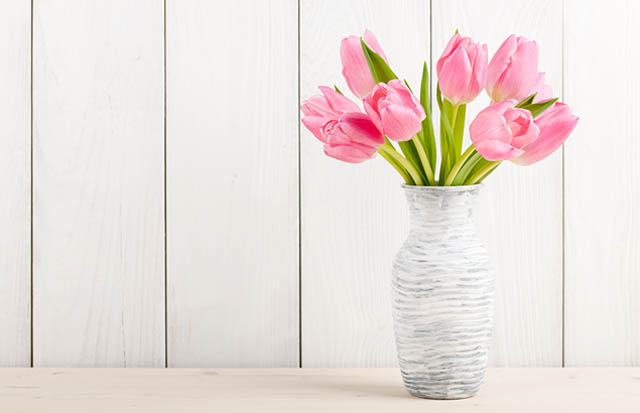 Although flowers are not required, they are considered a checklist item worth mentioning because most events dress-up their space with flowers. You may find them as table centerpieces, entranceway décor, or carefully placed around the room to add a decorative flair to the event. Some tips for adding flowers to your event would be to select colors that work well with your other décor, and that reflect the season your event will take place in. Seasonal flowers not only look appropriate, they will be more cost-effective. If you are hosting an indoor event, be mindful that strongly scented flowers might become overwhelming. If you are not familiar with any of the florists in the area, ask around, you may have some friends who can recommend a florist. Or, do some searching online to view florist's portfolios and reviews. With the vast amount of flowers out there, many florists will be able to provide you with the look you are hoping for, whether that would be upscale eloquence, or maybe that picked fresh from a garden look, they can make it happen.
Having everything turn out perfect the day of the event is always the goal, so every bit of advice can be helpful. We hope our 12-point event planning checklist will help you on your way to planning like a pro. Happy planning!