So you have your Keurig Brewer which allows you to enjoy a good cup of coffee while at home, but somehow you still end up at your local coffee shop for your quality frothy drink that you are accustomed to. You feel like you have the best of both worlds, right? Well, your world is about to get even better because we have 7 tips for you that will make it possible to enjoy those same barista-grade drinks that you crave, but they will be made by you, with your handy Keurig Brewer! Not only will you be saving tons of money by avoiding your daily visit to your nearby coffee shop, you will also be able to experiment with different drinks such as a variety of coffees and teas. Are you ready to utilize your Keurig Brewer and K-cups to the fullest? If so, let's get started!
1. Use Filtered Water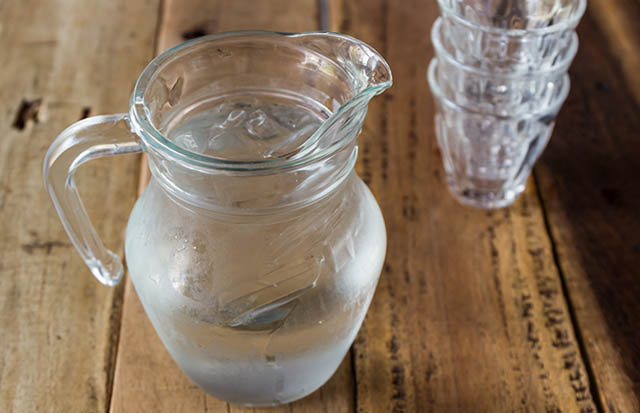 Any serious coffee enthusiast will say filtered water is a must when creating a great cup of coffee. It makes sense since basic coffee typically consists of 98% water. Actually, you will be amazed at the difference a good water filter will make when it comes to the quality of your drinks. Filters make sure that chemicals and contaminants do not become one of the ingredients you put in your beverage, and that only the purest water makes it into your cup! This not only creates a healthier drink, but also eliminates any off flavors that will take away from the great tasting barista-grade beverage you were hoping for.
2. Buy Whole Beans and Grind them Fresh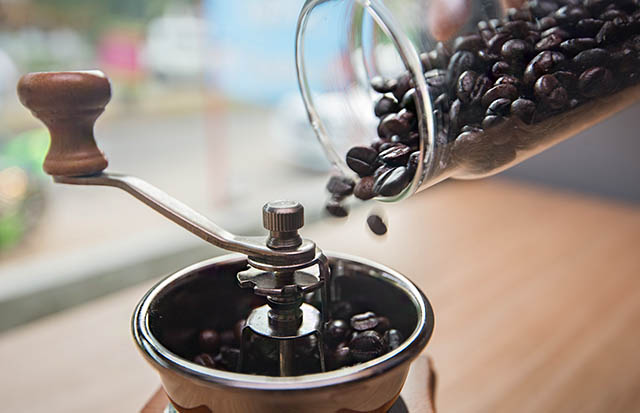 There is nothing like the aroma of freshly ground coffee beans! This statement says it all and touches on the realization of why buying whole beans and grinding them fresh will make a world of a difference in creating barista-grade coffee. Take it one step further and make sure to buy the freshest coffee beans. This can be accomplished by shopping for your beans at local stores or farms. Once you have the perfect fresh bag of beans, you can grind them and enjoy the aroma! Grinding your beans immediately before brewing will produce rich flavors and a great cup of Joe. If you are wondering why, it's simple, the coffee bean keeps its precious oils 100 percent fresh and uncontaminated. Once exposed to air, the coffee oils can absorb surrounding odors and become tainted, which will affect the taste of your coffee.
3. Properly Store Your Coffee Beans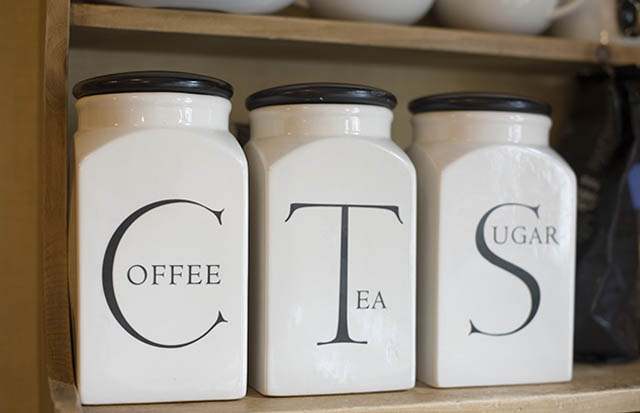 Most people leave their coffee beans in their original packaging not realizing this will compromise the flavor of their coffee. Taking the time to store them properly can make a big difference in your coffee experience. It's best to store your coffee beans in an opaque sealed container. Make sure to not keep the container too close to the stove due to the fact that heat can be harmful to the quality of your coffee beans. Get creative and shop for decorative containers that will not only keep your beans safe from the elements, but also add to your kitchen decor.
4. Homemade Froth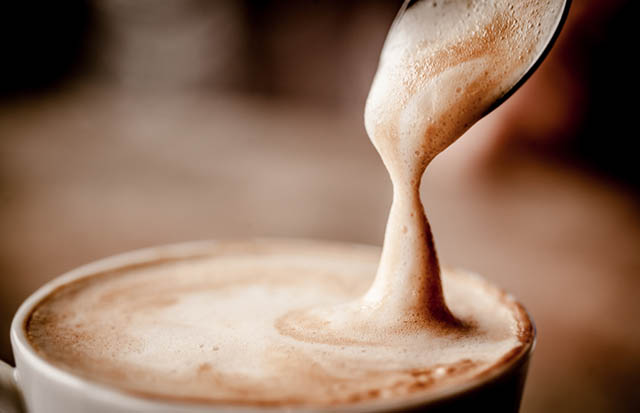 Are you one of those people who order extra froth on your beverages, or consider the froth the icing on the cake? We have good news, you can make your own froth right at home! Froth can make or break a drink for some, so we thought it was worthy of making our barista-grade drink tip list.
Firstly, let's start with what type of milk should be used to create the best possible froth. It would seem that whole milk would produce the creamiest thickest froth, but surprisingly, the less fat the milk contains, the fuller and more barista-grade like your froth will be. So be sure to use 2% or low-fat milk for your froth. The simplest way to create your beverage froth would be to pour half a mug of milk into a mason jar, place the lid on tightly and shake vigorously for about 10 seconds. Next, remove the lid and place the jar in the microwave for 30 seconds, during this time you will see the froth rising to the top of the milk. Spoon the froth out of the jar and onto your drink. It's that simple! If you would like to get a little more advanced and create even fuller froth, you can warm your milk and then mix it with an electric mixer or blender. Either way, it's exciting to make homemade froth, wouldn't you agree? Have fun and enjoy!
Now that you have some of the basics down, let's move on to actually making some drinks with your Keurig Brewer and reusable K-cups. We thought we would start with some seasonal classics, as well as mix it up a bit by adding a few popular teas to the list!
5. Cozy Chai Tea Latte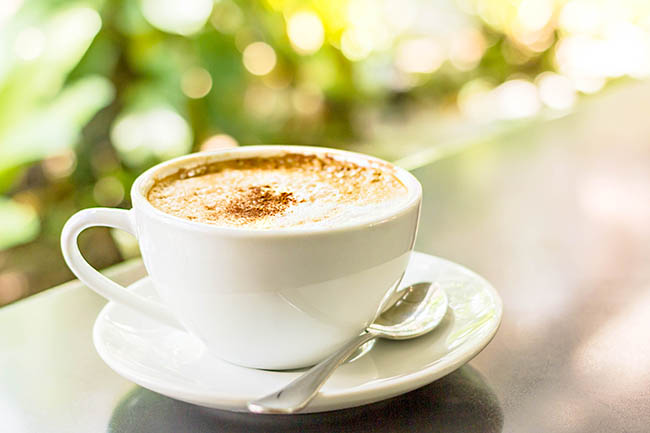 If you are a fan of chai tea lattes then you already know what a treat it can be to enjoy one of these spicy yet sweet creamy drinks! The only thing that could possibly make this drink even better would be if you could make one in the comfort of your own home. Today is a great day because by the time you finish reading this, you will be capable of making your very own chai tea latte!
Here is what you will need:
• 1 chai tea bag of your choice
• 1/2 tsp. ground cinnamon
• 1/8 tsp. ground allspice
• 1/8 tsp. ground ginger
• 1/2 cup 2% or whole milk
• 1 tablespoon Coffee-mate French Vanilla Creamer
• Whipped cream (Optional)
Create Your Chia Tea Latte
Step 1: Add 1 chai tea bag, cinnamon, ginger, and allspice into a reusable K-cup. Snap lid shut and place in your Keurig Brewer.
Step 2: Using an appropriate size mug, start brewing your tea.
Step 3: In a small saucepan add and stir milk and vanilla creamer until heated thoroughly. Add mixture to your mug of tea.
Step 4: Create froth using the quick mason jar method and spoon onto your chai tea. Add a dash of cinnamon if desired.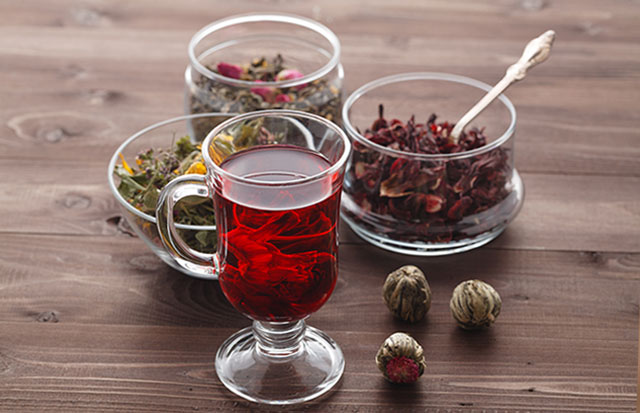 For those of you who love to drink tea because of its great taste and health properties, we bring to you this highly creative tea mix that is packed with antioxidants, vitamins, minerals, and antibacterial properties. We recommend creating a batch of this custom blend and storing for daily use. The following recipe will make half a mason jar of dry mix that can be stored and used one K-cup at a time. Preparing the mix ahead of time will allow you to easily make your tea at a moments notice. This creative fruity tea blend has an amazing aroma that you will just love!
Here is what you will need:
• 1 cup dried hibiscus flowers
• 1/2 cup dried rose hips
• 1/2 cup dried peppermint leaves
• 1/4 cup dried orange peel
• 1/4 cup lemongrass
• 1/4 cup wild cherry bark
• A mason jar for storing remaining dry mix
Create Your Relaxing Cup of Tea
Step 1: Fill your reusable k-cup with the herbal blend, snap the lid shut, and place in your Keurig Brewer.
Step 2: Using an appropriate size teacup, start brewing your tea.
Step 3: Enjoy!
7. Perfect Pumpkin Spice Latte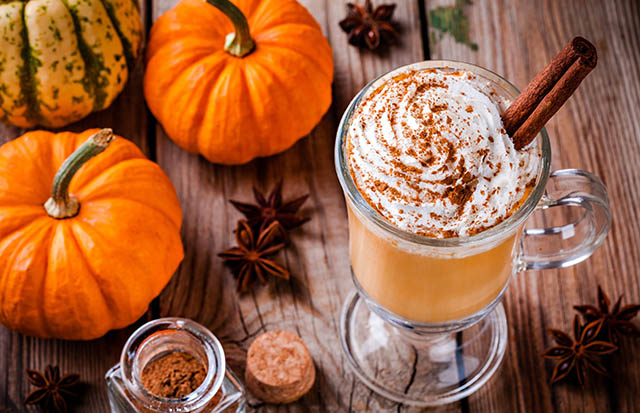 Whether or not pumpkin season is here, who can resist a good pumpkin spice latte! We provide a great recipe that can be utilized in two different ways. You can make the full latte recipe with the milk mixture, or, skip the milk mixture and you will have a simple yet tasty Pumpkin Spice coffee. Either way, you are going to need a second cup, it's that good.
Here is what you will need:
• 1 tsp. freshly ground cinnamon
• 1/2 tsp. freshly ground ginger
• 1/4 tsp. ground cloves
• 1/4 tsp. ground nutmeg
• Freshly ground coffee beans
• 1/2 whole milk
• 1 tbs. pumpkin puree
• 1/2 tsp. sugar
• 1/2 tsp. vanilla extract
• Whipped Cream (Optional)
• Cinnamon stick (Optional)
Create Your Pumpkin Spice Latte
Step 1: In a small bowl, add enough coffee grounds to fill your K-cup 75 percent of the way. Add the cinnamon, ginger, cloves, and nutmeg. Mix well.
Step 2: Add spiced coffee ground mixture to your reusable K-cup. Snap lid shut and place in Keurig Brewer.
Step 3: Using an appropriate size mug, start brewing your spiced coffee.
Step 4: In a small saucepan, warm the milk. Add the sugar and vanilla extract and stir until dissolved. Mix in the pumpkin puree until well blended.
Step 5: Pour milk mixture into mug with brewed coffee.
Step 6: Top-off with whipped cream or froth. Sprinkle with cinnamon or nutmeg, or add a cinnamon stick for decoration!
We hope that after reading our 7 tips that you will start creating awesome barista-grade drinks with your Keurig Brewer and reusable K-cups!