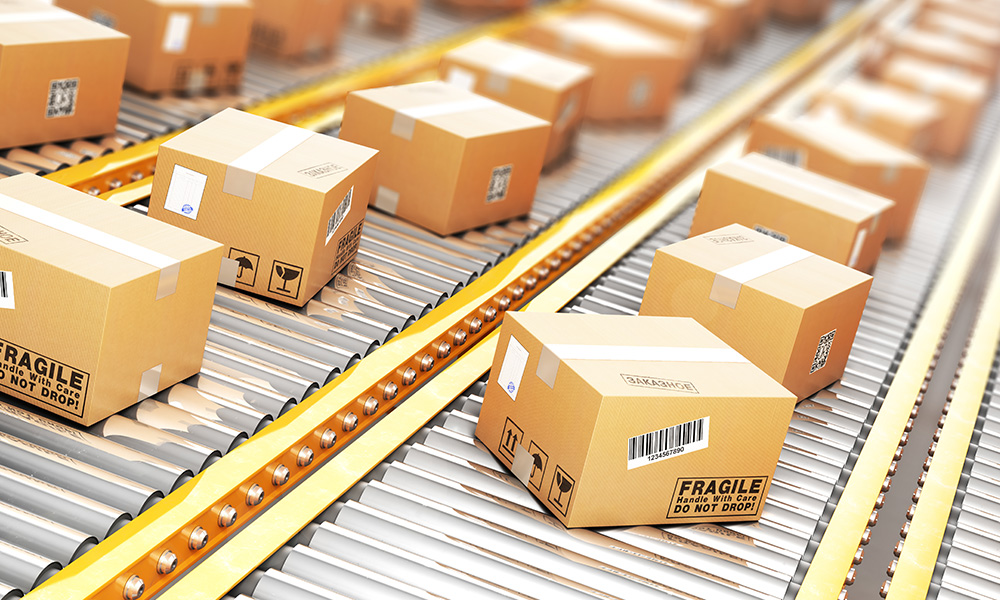 Whether a new startup or an established company, in today's competitive world, businesses can greatly benefit from partnering with a 3PL provider. Outsourcing a company's supply chain management and logistics requirements can be essential. It provides the much-needed time to focus on core competencies, it cuts back on business costs, allows for crucial scalability, and contributes to essential market expansion.
Third-party logistics providers are a behind the scenes catalyst to the success of businesses around the world. This can pertain to inventory management and storage, processing, transportation, assembly, shipping, and other logistics and management processes.
Take a look at these 5 benefits a 3PL provider can offer any e-commerce or brick-n-mortar business looking to jump to the next level or gain a competitive edge.
Third-Party Logistics Allows for Maximized Core Competencies
To successfully build a business in a rapidly growing market, it must run efficiently in all manners of its operations. To accomplish this, a majority of a business's energy, resources, and finances should be directed towards its core competencies. Assigning non-core responsibilities such as managing inventory, shipping, or warehousing to core personnel can result in a quick take over of their schedules. It will eventually take its toll and stretch a company's staff thin. In turn, they may work less efficiently, and it can ultimately affect the business's bottom line and growth potential. Most businesses don't have the expertise to run every division within their company. Because of this, it's a wise decision to partner with a 3PL company.
Enables Low Capital Commitment
By outsourcing to a third-party logistics provider, a company can run their business with low capital commitment. Going this route will allow them to avoid large investment costs. This may include obtaining a proper warehousing infrastructure, equipment, transportation, technology systems, a fulfillment team, or costly liability insurance. A 3PL provider absorbs these operating costs, which will allow a company to run without large fixed overheads.
 Outsourcing with a 3PL Provider Allows for an Overall Cost Savings
Achieving lower operational costs is one of the primary reasons a business may decide to outsource their needs. Partnering with a logistics company can deliver significant savings overall and keep a business's financials on track.
There are many different aspects of cost savings that go hand-in-hand with utilizing a 3PL provider. For instance, eliminating costly steps in the supply chain pertaining to administrative processes. Billing, payroll, hiring, training, and other essential admin duties can add up over time. Additionally, software system updates are often required and costly. A 3PL provider will take on this expense, along with the utility costs to run their operations.
More importantly, a 3PL partner can financially benefit an e-commerce company that relies heavily on shipping. This is because they are able to offer greatly reduced shipping rates. Furthermore, they will also benefit from performance gains. This is true due to the fact that a 3PL provider can easily provide improved accurate order fill rates. With this comes a saving in time, which therefore translates into a savings in cost.
Scalability – Efficiently Handle Volume Peaks and Fluctuating Demand
An experienced third-party logistics company understands the fluctuating market and knows how to effectively tailor their services to their client's needs. They are capable of coping with holiday orders, high-sale seasons, as well as last-minute promotion sales. In the same instance, when demand is low, a 3PL provider is able to quickly scale back. Since a client is typically not charged when services are not needed, this is a great advantage compared to having an in-house fulfillment center.
Outsourcing Logistics Provides a Market Expansion Opportunity
Working with a third-party logistics company can provide the opportunity for a business to expand into new regions. Certain areas may be physically impossible to reach on their own efforts or would cause a financial burden. In addition to this, the rules of logistics are ever changing. A business must comply with federal transportation regulations, which can become a hassle. 3PL providers have the experience and resources to handle these logistical issues. This essentially makes testing a foreign market accessible and less complicated.
As you can see, there are many benefits to utilizing a 3PL provider. Overall, it allows a business to effectively meet their market demands, as well as customer needs. In addition to this, it benefits their ability to operate cost-effectively, allocate resources where needed, and grow their business successfully.