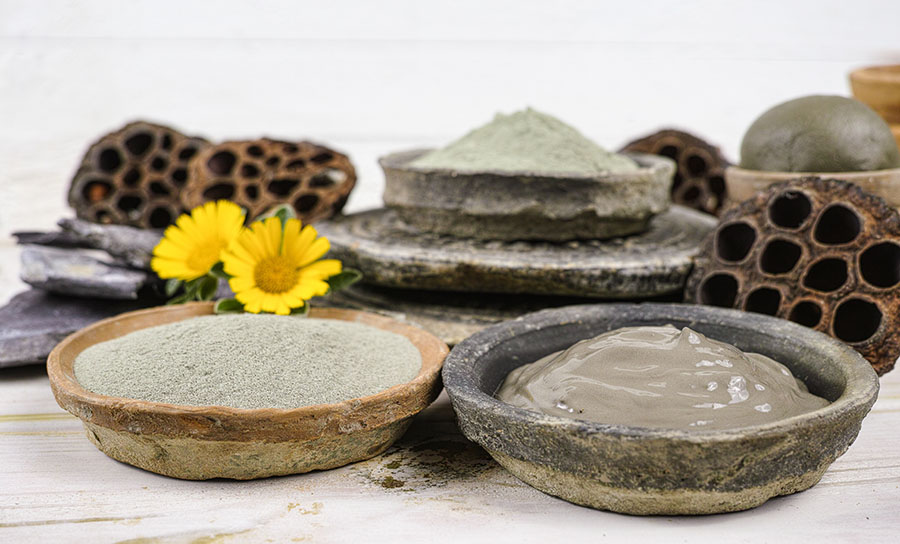 Beautiful skin has been a timeless concern spanning over thousands of years. It has brought about an endless search for skincare secrets that can effectively preserve our youthful appearance. Our predecessor's anti-aging techniques has its roots in such places as Egypt, Japan, and China. Even with today's scientific knowledge and advanced technology, you will find that we are still taking advantage of these original ancient skincare remedies.
Ancient Egyptian Skincare Secrets
Some of the first signs of skincare date back to the ancient Egyptians. Evidence suggests that beauty was of extreme importance to them, men and woman alike, more so than any other culture. Therefore, various measures were taken to preserve their youth and keep up their appearance on a daily basis. This was done for the purpose of beautification as well as protecting their skin from the elements.
Evidence of Egyptian Skincare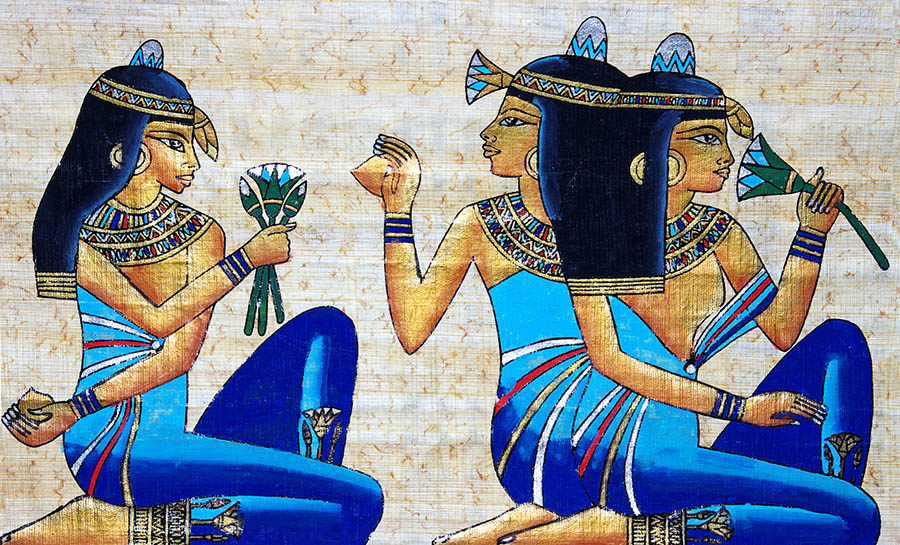 Their beautification rituals were so significant that cosmetic items were often placed in burial tombs, ensuring they will look their best in the afterlife. Archeologists have uncovered skincare artifacts and beauty accessories such as makeup and tweezers, among other items, in these Egyptian burial chambers. Not only were these relics found in revered Egyptian ruler's tombs, but also in the most humblest of tombs, indicating that beauty was of great significance to their society.
Common Ancient Egyptian Skincare Ingredients
Skincare products were created by professionals who included the most effective and best quality ingredients. Natural elements were prepared to create skin creams and oils deemed worthy of using by prestigious rulers such as Cleopatra. You may find that you are actually using some of these ancient skincare ingredients yourself. Let's take a look and see.
Oils: Ancient Egyptians used sesame, olive, almond, and moringa oils to maintain clean soft skin, keep wrinkles at bay, and tighten their skin. Scholars that have translated Egyptian documentation have revealed specific skincare treatments that included these oils in their basic anti-wrinkle routines. One such treatment utilized a mix of moringa oil, cypress grass, wax, frankincense, and fermented plant juice. Even the most well-known brands of today are taking advantage of these ancient oils in their products, such as Estee Lauder's Revitalizing Supreme, which incorporates moringa oil to help fend off wrinkles.
Aloe Vera: Used by Cleopatra herself, ancient Egyptians labeled it the plant of immortality. Furthermore, it fights the appearance of aging with its moisturizing and tightening properties.
Avocado: Egyptians left no nutrient-rich foods out when it came to their skincare treatments. Avocados were placed under the eyes to reduce puffiness and were frequently used as a mask to nourish the skin.
Watermelon: This wonderful fruit was cleverly used by the ancient Egyptians in a mix with rosewater and sugar. Watermelon is packed with amino acids which are the building blocks of collagen. This perfect mix aided in the battle against wrinkles and dry skin.
Milk & Honey: History tells us that milk and honey were used in Cleopatra's daily bath to retain her soft youthful skin. This would have been beneficial because milk contains lactic acid that aids in the exfoliation of the skin. Even with the scientifically advanced technologies we have available today, we are still leaning on these timeless natural ingredients. A perfect example would be Lancome's Miel-En-Mousse Foaming Cleanser, where the secret power of honey has been infused.
Rose Water: The Egyptians realized that along with its wonderful scent, rose water reduces wrinkles and acts as a great cleansing agent. It easily removes oil, dirt and other unwanted elements from the skin.
Skincare Secrets of Asian Cultures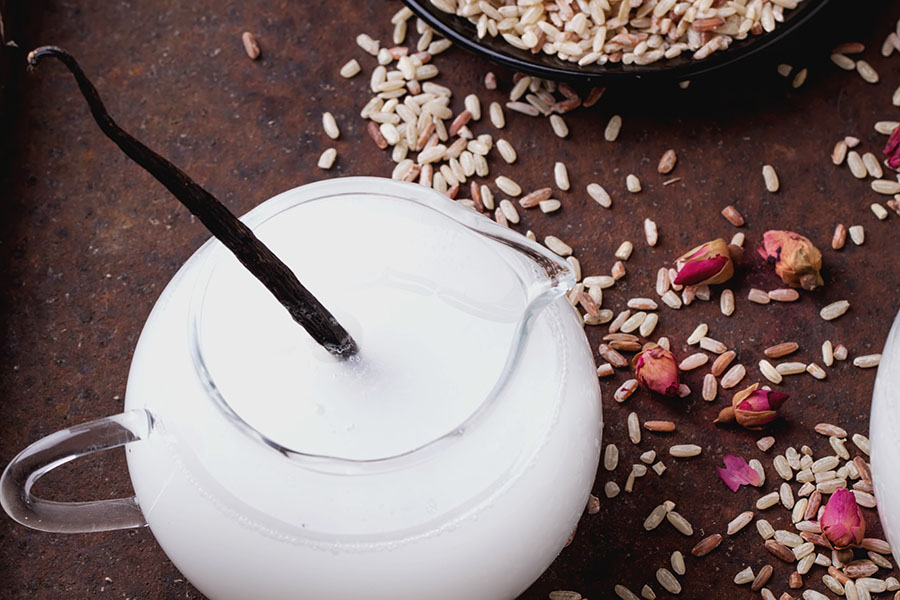 Asia is said to be rich with timeless skincare wisdom that has been kept going strong throughout the generations. In most areas of Asia, you will notice women with porcelain-like radiant skin and you may wonder what their skincare secrets are. Let's take a look at a few.
Mung beans: Mung bean masks have been used for centuries in Asia to maintain vibrant flawless skin. The masks are used to cleanse and exfoliate. To create a facial mask, the beans were typically ground into a paste and water was then added. The mask was left on for approximately 30 minutes.
Rice Water: An ancient skincare technique that is known to be very effective is cleansing the skin in rice water. It has been recorded being used as early as the Qing dynasty (1644). Rice contains inositol, a nutrient that stimulates cell growth and can slow down the skin's aging process. Create your own skincare rice water by following these easy steps:
Rinse 1/2 cup uncooked brown or white rice to remove impurities skincare secrets
Add rice to 1 1/2 cups purified water
Let rice soak for approximately 30 minutes
Strain rice water and place in an air-tight glass container
Store in refrigerator for only 1 week
Dip a cotton ball into the rice water and gently massage into the skin
Goji berries:  These healthy berries are native to the subtropical regions of China. They have been an ancient skincare secret for centuries, and for good reason. These berries are bursting with antioxidants that are beneficial to the skin and contain high levels of vitamins that are proven to diminish oxidative stress of the skin, which reduces the signs of aging.
We hope this article has provided you with some insight into ancient skincare secret ingredients. Now you can use these natural skincare elements with confidence knowing ancient rulers deemed them worthy enough to use themselves.